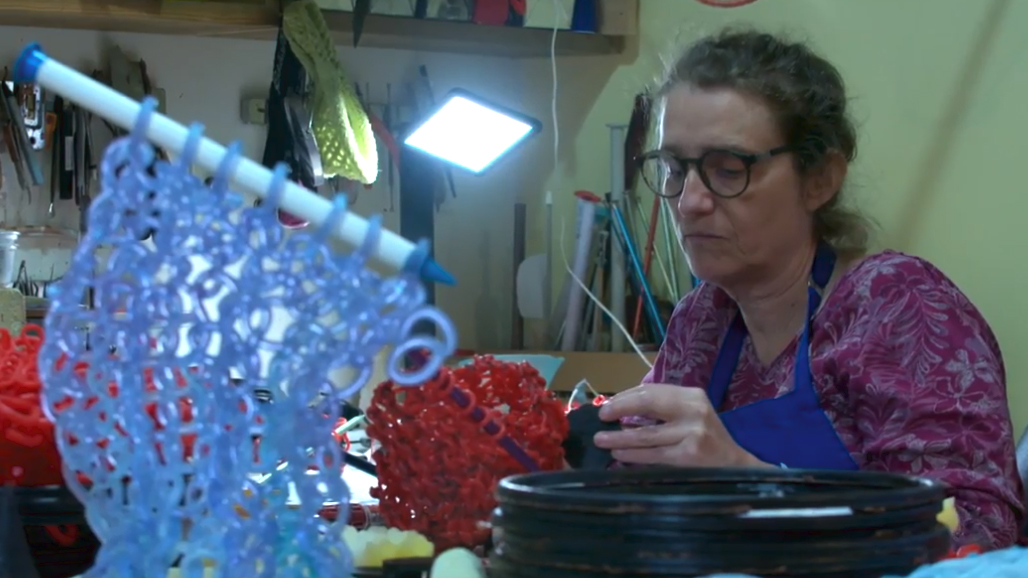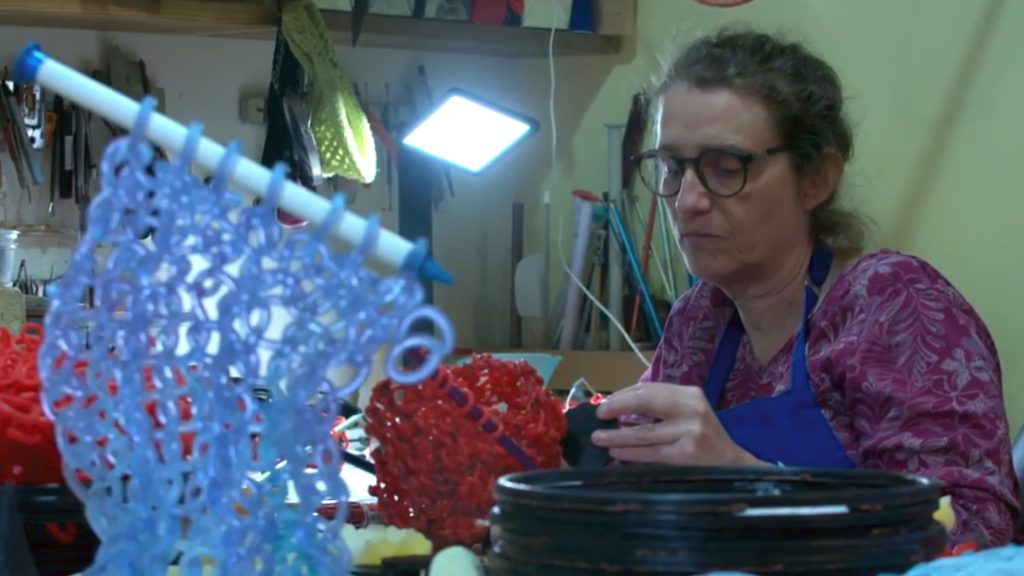 Carol Milne is a creative genius who has taken the art world by storm with her unique and whimsical sculptures made entirely out of knitted glass. Her work is a testament to the magical possibilities of combining traditional crafts with modern materials. Milne's sculptures have captivated audiences around the world with their intricate designs and vibrant colors. In this article, we will take a closer look at Carol Milne and her extraordinary artistic process, as well as explore the joy and wonder her creations bring to the world.
Carol Milne: Sculpting with Knitted Glass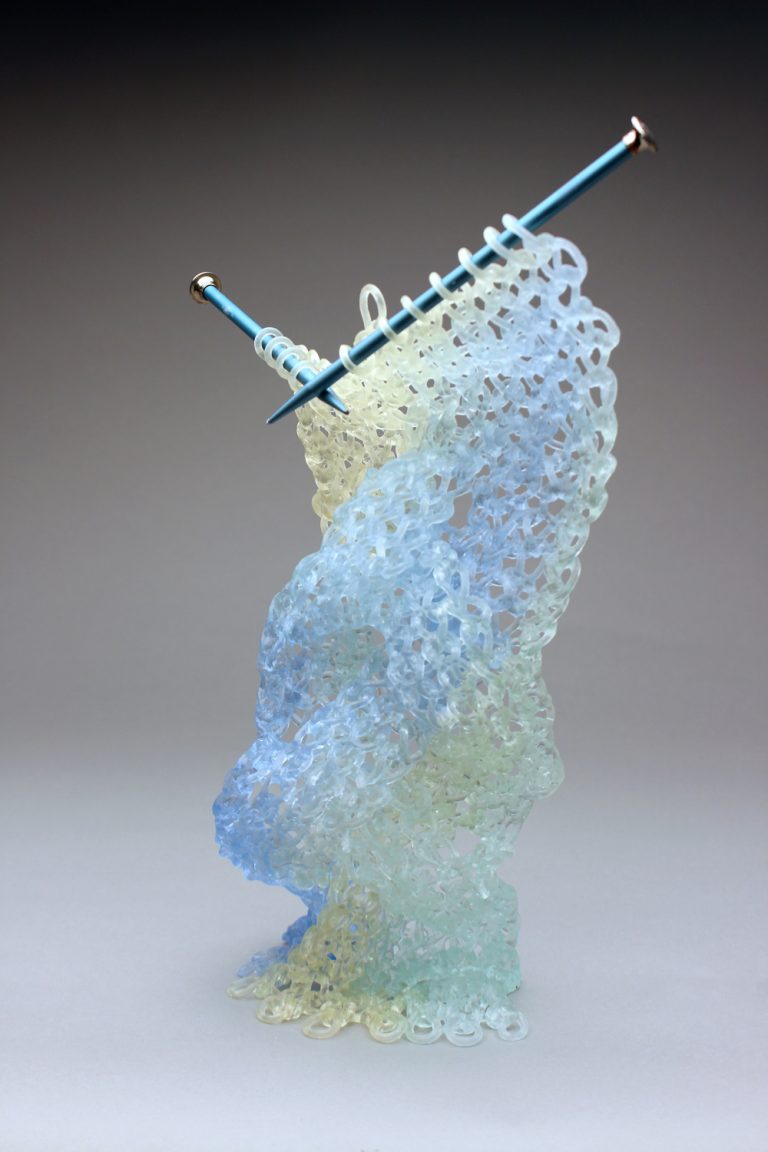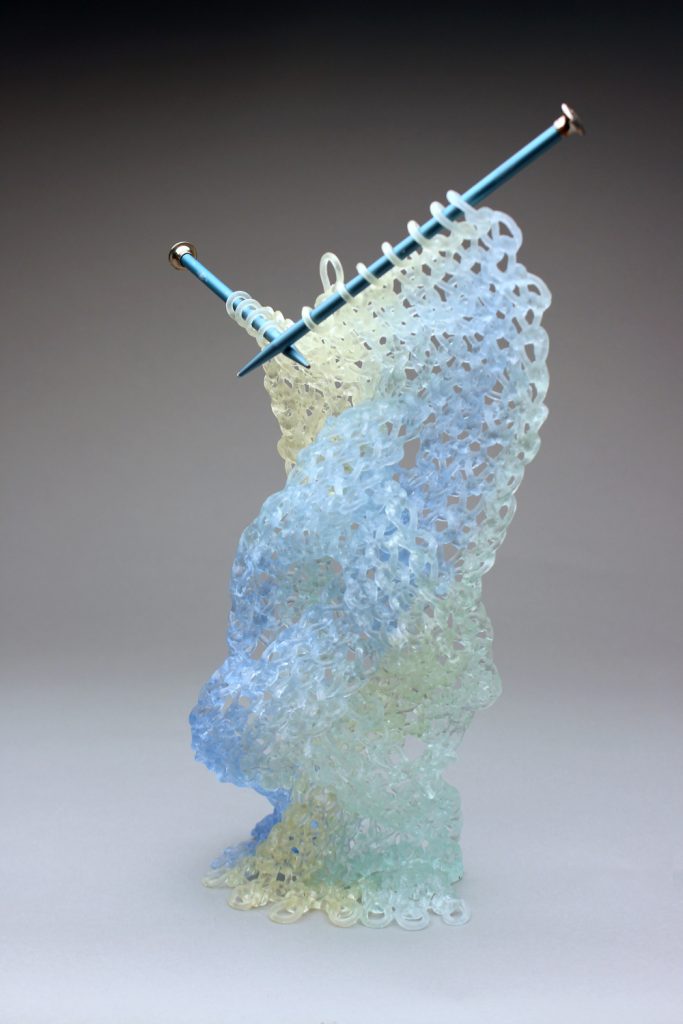 When it comes to pushing the boundaries of what is possible in art, Carol Milne is a true pioneer. Inspired by her background in both glassblowing and knitting, Milne found a way to combine these two crafts to create something truly extraordinary. Through a painstaking process, she knits intricate patterns using fine gauge knitting needles and then encases the knitted forms in a mold before pouring in molten glass. The glass, when cooled, retains the shape of the knitted piece, resulting in stunning sculptures that seem to defy gravity.
Unveiling the Magic: Carol Milne's Artistic Process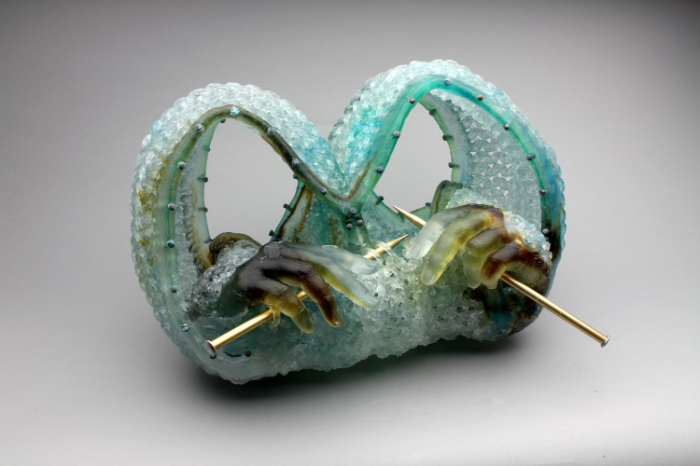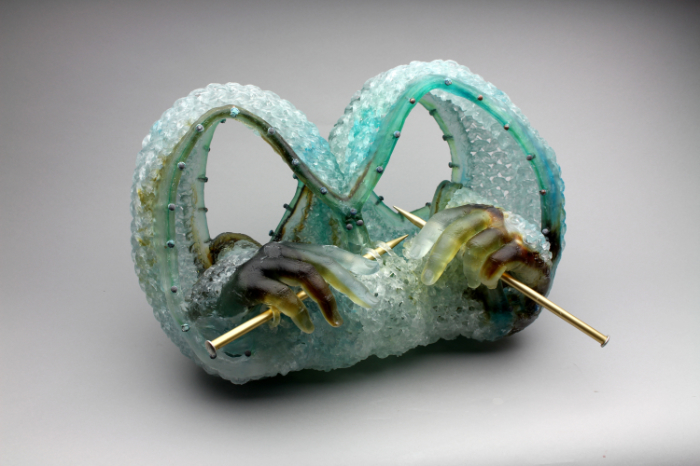 Carol Milne's artistic process is truly a labor of love. Each sculpture begins with hours of careful knitting, with Milne meticulously creating the patterns and designs that will eventually be captured in glass. Once the knitting is complete, she carefully places the knitted piece into a mold, making sure to preserve its shape. The next step is to heat the glass to a molten state and pour it into the mold, where it cools and solidifies, encapsulating the knitted form. Finally, Milne removes the mold and reveals the finished sculpture, a beautiful and delicate work of art that captures the imagination.
Spinning Yarns of Joy: Carol Milne's Whimsical Creations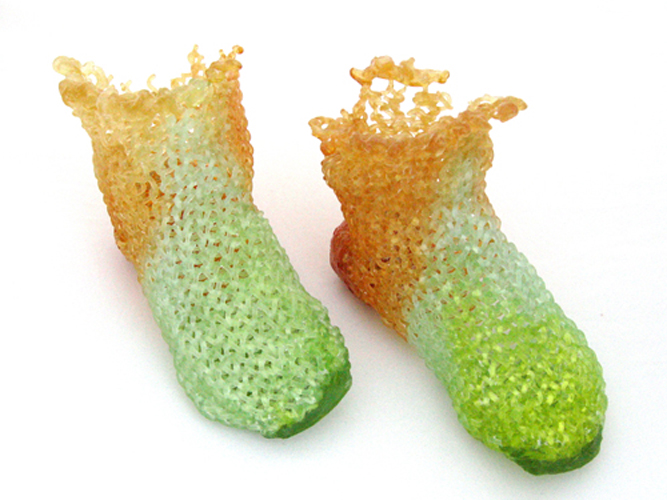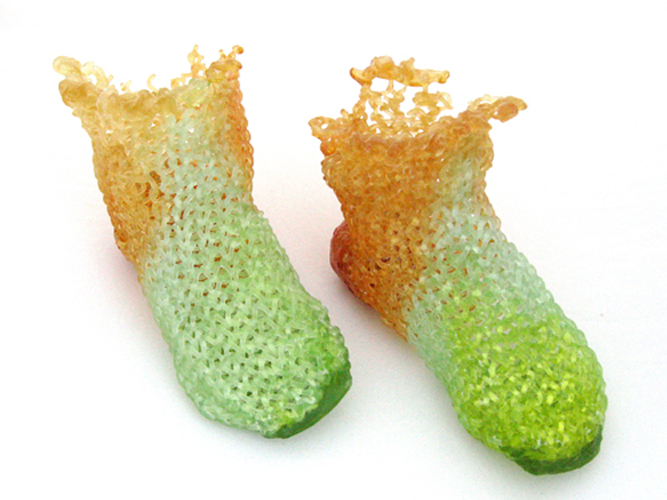 Carol Milne's sculptures are like something out of a fairy tale. With their vibrant colors and intricate designs, they bring a sense of joy and wonder to anyone who sets eyes upon them. Her whimsical creations often depict fantastical creatures and nature-inspired motifs, inviting viewers into a world of imagination and enchantment. Each sculpture is a testament to Milne's skill and creativity, as well as her ability to push the boundaries of what is possible with traditional crafts. Through her art, Carol Milne spreads happiness and delight, reminding us of the magic that can be found in everyday life.
Carol Milne's work is a true testament to the power of imagination and creativity. Through her unique combination of glassblowing and knitting, she has created a world of whimsy and enchantment that captivates audiences around the globe. Her sculptures not only showcase her artistic talent but also bring joy to those who have the pleasure of experiencing them. Carol Milne has truly created magic with her knitted glass sculptures, leaving us in awe of her talent and eager to see what she will create next.