Jay Lagemann-From Math Wiz to Art Aficionado
During his time at Princeton University, Jay Lagemann managed to enroll in all the art history classes he could, in the midst of his intense schedule of math courses. Math was his forte, not art. However, the allure of ancient sculptures and craftsmanship somehow surpassed the intrigue of any mathematical equation for him.
Only after finishing his undergraduate degree and subsequently acquiring a PhD in logic from the Massachusetts Institute of Technology (MIT), did Mr. Lagemann finally succumb to his art fascination and left behind a lukewarm academic career.
Five Decades in Art: A Journey Through Sculptures
Fast forward to nearly fifty years later, Mr. Lagemann's sculptures, including dancing duos, literary dogs, and azure fishermen, are scattered throughout the Vineyard and up and down the East Coast. His most recent creation, a stainless steel sculpture titled 'Family', which portrays two parents, a pair of children, and a dog, has newly found its residence on the Oak Bluffs waterfront.
"In my view, it seemed like the perfect spot for ['Family']," Mr. Lagemann commented during a discussion at his home in Chilmark. "My parents and I used to spend our summers here, visiting Oak Bluffs, the Flying Horses and Giordano's. We enjoyed those trips as a family."
Sculpting 'Family': An Emblem of Universal Kinship
Originally, Jay Lagemann crafted 'Family' in 2009, later making it public in 2014 as a warm welcome for the Obamas on their Vineyard visit. He mentioned that the sculpture was vaguely based on his own family but was designed to represent families universally.
"In my opinion, it's all about the sentiment the sculpture invokes," he explained. "When you behold this piece… I don't want anything to inhibit the natural image or emotion that registers in your mind."
The Artistic Journey: Challenges and Triumphs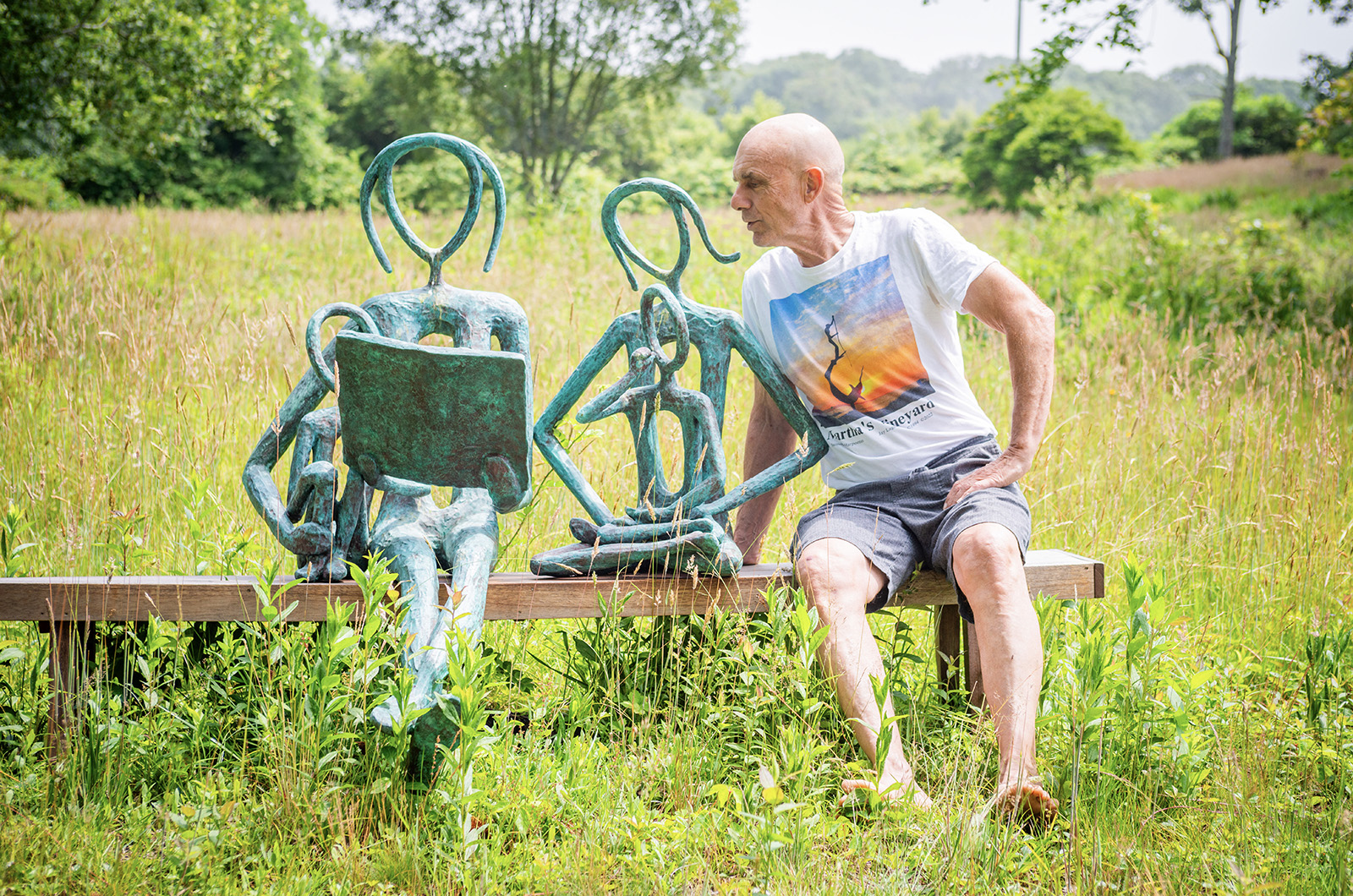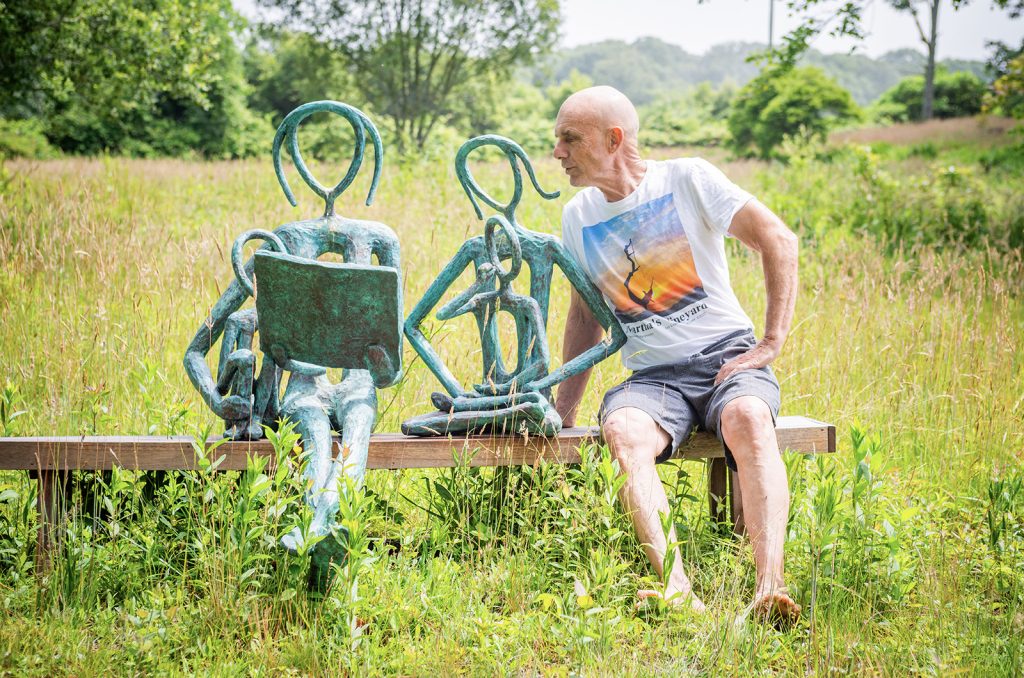 'Swordfish Harpooner' is a very famous sculpture which Jay Lagemann created. Much like many of his other works, 'Family' adopts a minimalistic style, evocative of a stick figure doodle drawn directly from a sketchpad. It was not a straightforward journey for Mr. Lagemann to discover his unique style and sculpting technique, he admitted that failure has been a pivotal part of his artistic path.
"Honestly, I think I sold only one piece for $50 during the initial 15 years," he recalled.
Creating the Iconic 'Swordfish Harpooner'
His inspiration to sculpt was sparked when he was touring Europe post-graduation from MIT. However, as a wandering young man with no personal studio or significant art education, he realized that becoming a successful sculptor was a daunting task.
Approximately two decades later, after globe-trotting, attending sporadic sculpting classes, and relocating his family to the Vineyard, Mr. Lagemann produced a signature piece which would become an emblematic monument on the Island: the 'Swordfish Harpooner'.
Reflecting on Past Works and Facing Criticism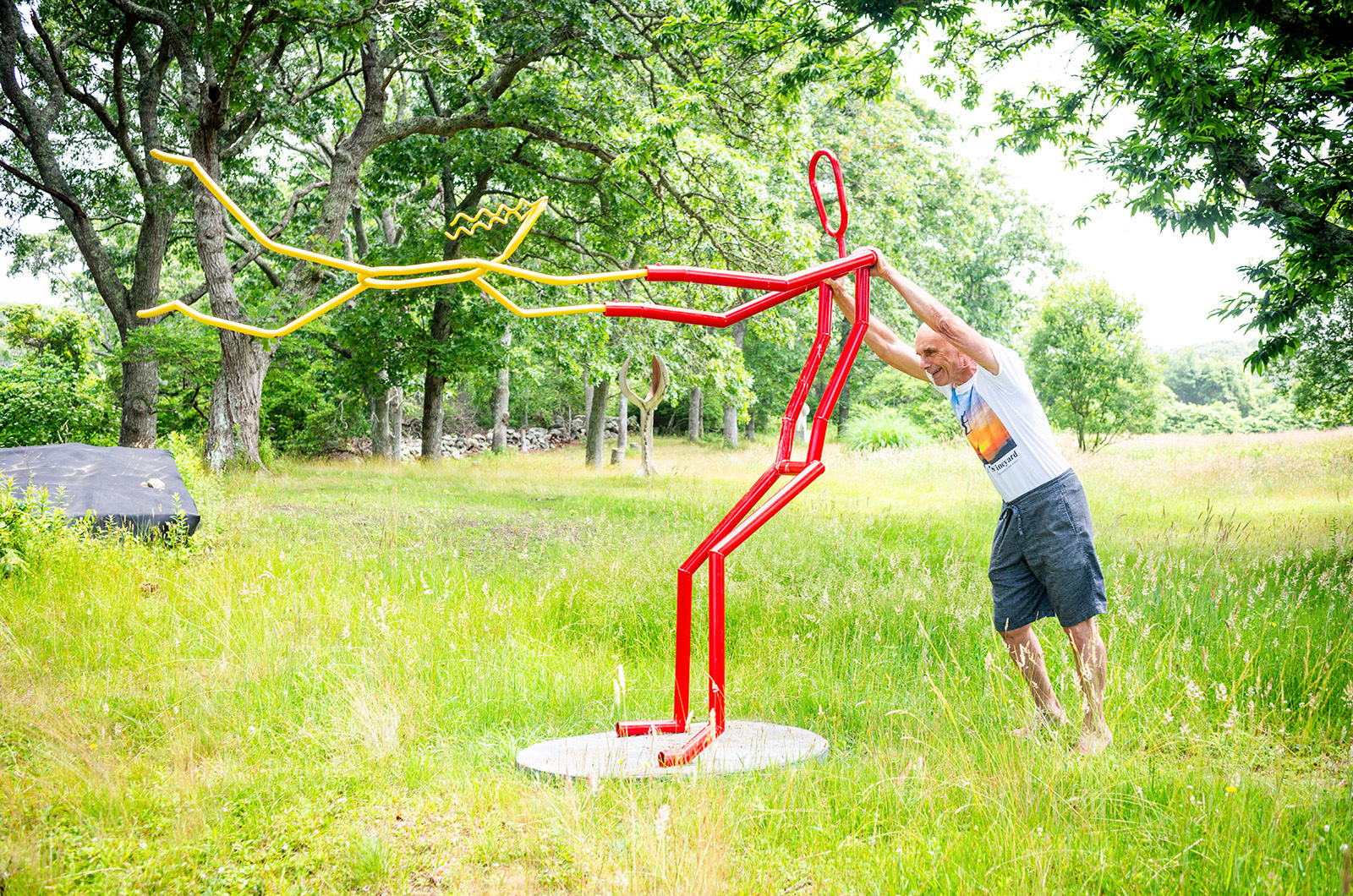 Crafted for the Chilmark Tricentennial in 1994, this 17-foot-tall bronze sculpture of a fisherman precariously balancing on the tail of a swordfish, has been overseeing the Menemsha Harbor for nearly thirty years now.
"My childhood here in the 50s inspired me," he reminisced. "One of my closest friends from elementary and high school had a family that owned a 60-foot schooner. They kept in Menemsha during the summer. They had a harpoon and used to catch a couple of swordfish every season."
"I earnestly hope that my works improve with time," he mused. "Although occasionally you look at something and think… that elbow's incorrect."
As an artist whose work is displayed publicly, Mr. Lagemann admits that he's no stranger to criticism and acknowledges that any exhibition of his work can elicit varied responses. However, he firmly believes that eliciting any form of reaction or thought from viewers is the purpose of art.
Jay Lagemann's Message: Love is Universal
In the context of 'Family', his aspiration is that it prompts both tourists and locals to cherish their loved ones.
"Regardless of who you are or the color of your skin, with this sculpture and its style," he observed". you're bound to love your child. That is a universal sentiment."