Introduction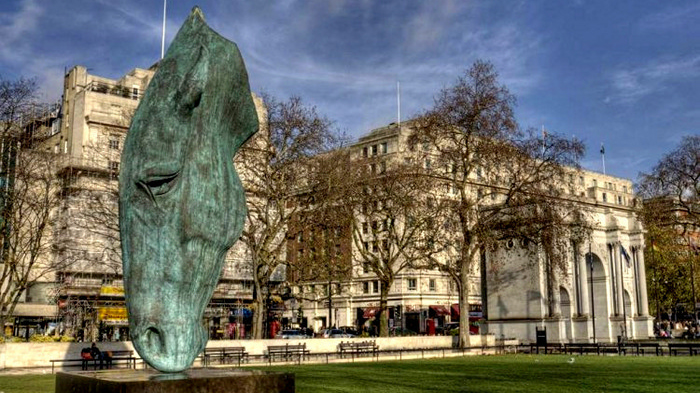 Located near the Marble Arch in London, the sculpture 'Still Water' created by Nick Fiddian Green was completed in 2010. This magnificent sculpture, which stands 33 feet (10 meters) tall, replaces the previous smaller work 'Horse at Water XV'. This park is a popular picnic destination for London citizens. This article will introduce the creator, characteristics, and value of this masterpiece in the urban landscape of London.
Creator Nick Ferdinand Green
Nick Ferdinand Green is a famous British sculptor known for his unique horse sculptures. His works are often inspired by the image and elegant posture of horses, aiming to capture their power and beauty. Still Water "is one of his many masterpieces, reflecting his profound understanding of art and nature.
The Characteristics of Still Water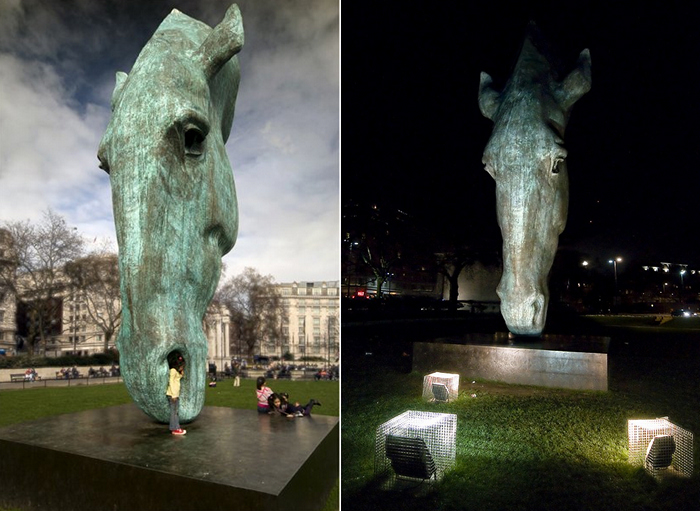 The sculpture 'Still Water' is eye-catching, with features including:
Magnificent scale: This sculpture stands 33 feet tall and presents an impressive scale. Its grandeur is astonishing and has become one of the iconic elements of London's urban landscape.
Sculpture of a horse: "Still Water" depicts the head and neck of a horse, capturing its demeanor and elegance. Ferdinand Green created meticulous sculptures with outstanding craftsmanship, bringing the lines and contours of horses to life.
Silent expression: Although the sculpture captures the power of horses, it also conveys a sense of tranquility and tranquility. The beauty of this contradiction immerses the viewer in contemplation and appreciation of the sculpture.
Value in London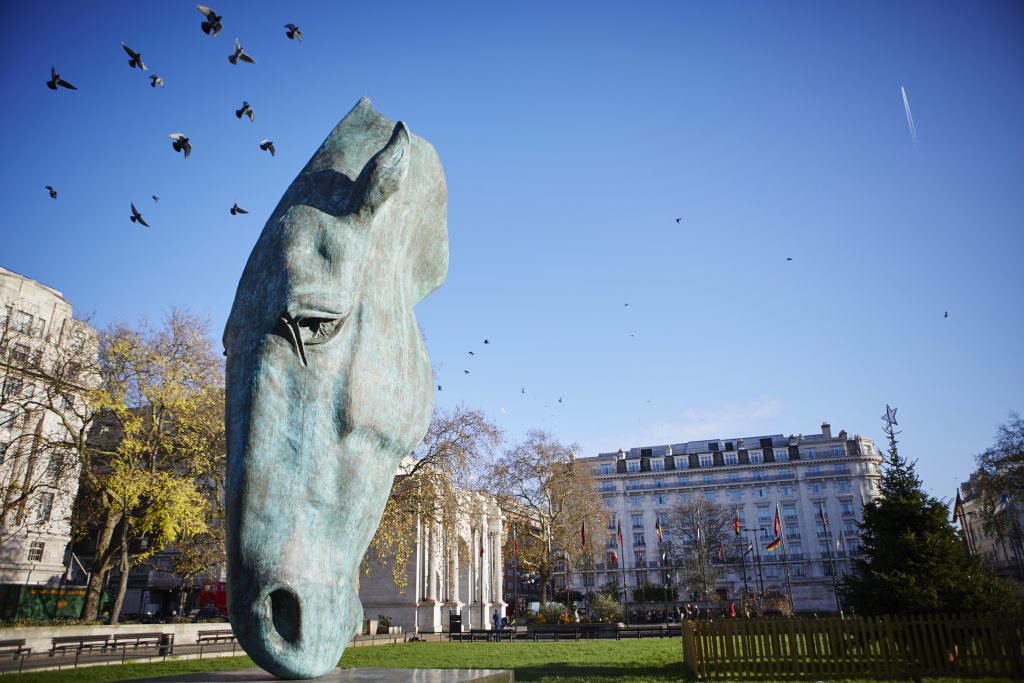 The sculpture 'Still Water' is located in the center of London, adding a unique artistic atmosphere to the city. It is not only a sculpture, but also a part of the urban landscape, providing a peaceful resting place for residents and tourists. This park has become an ideal place for London citizens to picnic, relax, and appreciate art, with sculptures coexisting harmoniously with the surrounding nature.
Conclusion
The sculpture 'Still Water' represents the artistic achievements of Nick Ferdinand Greener and enriches the urban landscape of London. This sculpture is deeply loved by viewers for its magnificent scale, praise for the beauty of horses, and peaceful expression. It has become a shining pearl in central London, attracting people to appreciate and contemplate, while bringing artistic inspiration and power to the city.