Introduction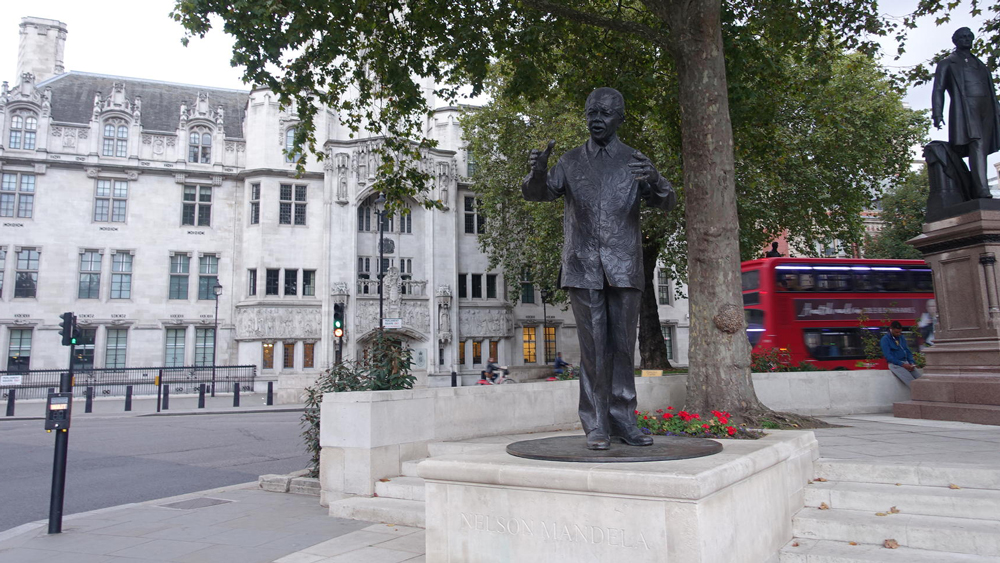 The Nelson Mandela Statue is a bronze statue located in Parliament Square in London, portraying the image of former South African President and anti apartheid activist Nelson Mandela. This statue was originally proposed by Donald Woods in 2001 and has become a iconic artwork in central London, symbolizing peace, freedom, and Mandela's great spirit. This article will provide an in-depth introduction to the history, artist, symbolic significance, and important position of this statue in London.
The History of Statues
The history of the Nelson Mandela statue can be traced back to 2001, when South Africa's anti apartheid hero Nelson Mandela was nominated as the theme of the statue on Parliament Square in London. Donald Woods, who proposed the sculpture, is a South African journalist who reported on the anti apartheid movement with Mandela's support. He believes that the establishment of a statue of Mandela in London would be a powerful symbol to commemorate Mandela's resilience and unwavering struggle.
The creation of the statue was carried out by South African sculptor Peter Webster Brock, and the specific design scheme was executed by artist Ian Walters. However, Ian Walters passed away in 2006 and was unable to personally witness the completion of the statue.
The appearance of the statue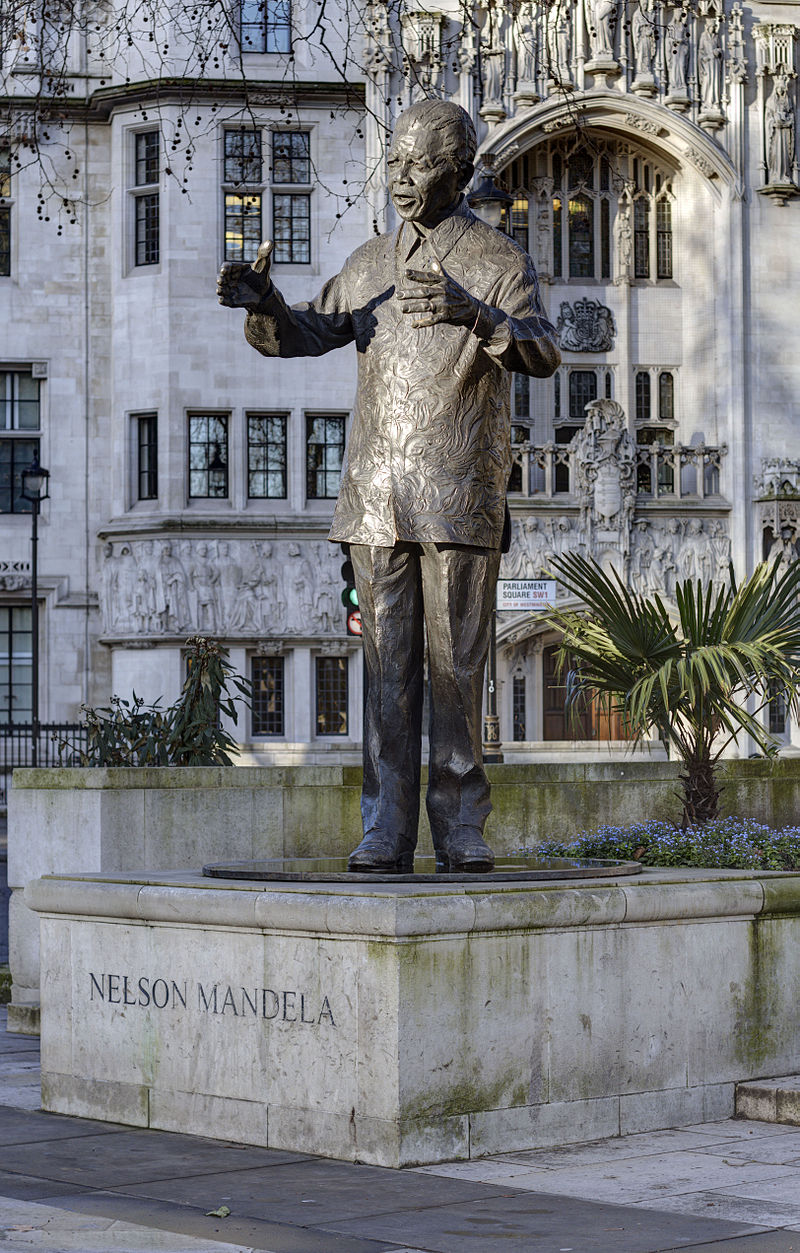 The Nelson Mandela statue was created in a realistic style, with vivid images. Mandela wore his iconic South African presidential uniform and held a bouquet of flowers, symbolizing peace and unity. The statue stands 12 feet (approximately 3.7 meters) tall, with a base of 5 feet (approximately 1.5 meters), and a total height of 17 feet (approximately 5.2 meters). It is exquisitely crafted, with a copper luster that makes the statue shine in the sunlight.
The posture chosen by the statue and the details of Mandela holding flowers are both symbolic. This is not only a tribute to Mandela himself, but also a reflection of his peaceful struggle and commitment to reconciliation. The statue conveys a message that through peace and unity, anything is possible, no matter how difficult it may be.
Symbolism and Interpretation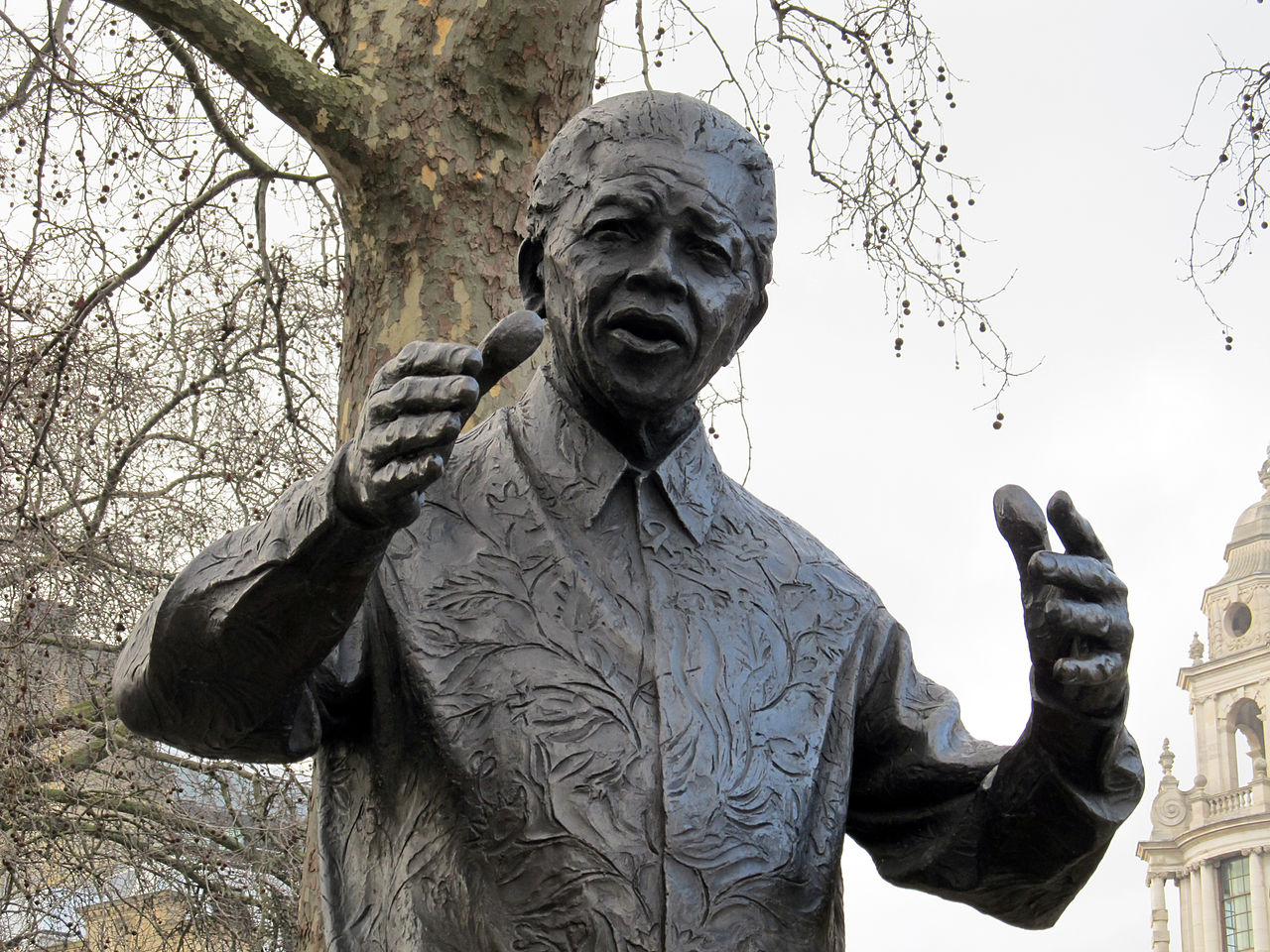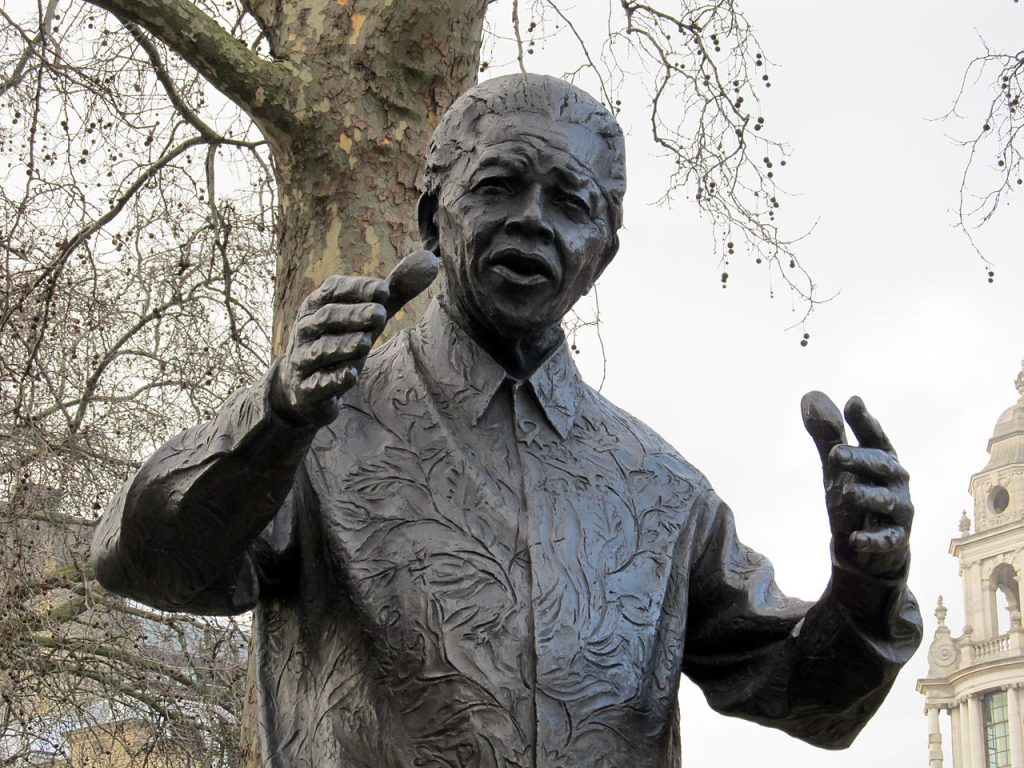 The Nelson Mandela statue has profound symbolic significance, representing peace, freedom, and resilience. Nelson Mandela is a symbol of the anti apartheid movement in South Africa. After 27 years of imprisonment, he became South Africa's first black president, dedicated to reconciling South African society and ending the policy of racial segregation. Therefore, this statue symbolizes a great victory in South African history and Mandela's unwavering belief.
The existence of the statue also emphasizes the international community's respect and appreciation for Mandela. It reminds people that Mandela's achievements not only affected South Africa, but also had a profound impact on the world. Mandela's story inspires people to strive for peace and justice, no matter how great difficulties they face.
The important position of Parliament Square in London
London Parliament Square is an important landmark in central London, located near the House of Parliament in the UK, surrounded by many historical buildings and government agencies. At such an important geographical location, the statue of Nelson Mandela has become a part of the square, symbolizing freedom, peace, and global unity.
Statues have also become a popular tourist attraction for tourists and citizens, attracting thousands of people to visit and take photos every year. It reminds people of Mandela's spirit and values, and encourages them to reflect on their stance on freedom and justice.
Mandela's Legacy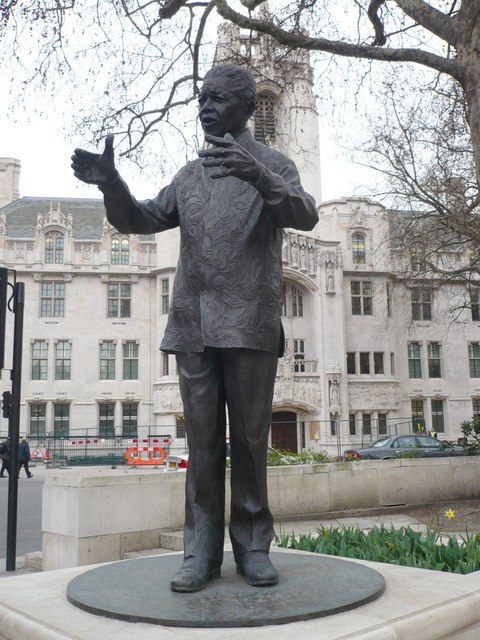 The Nelson Mandela statue represents Mandela's legacy and his outstanding contributions to the anti apartheid movement and democratic construction in South Africa. His life story has become an inspiration for people around the world, inspiring them to fight for fairness and peace. Through this statue, his memory is eternal and his values are passed down.
Epilogue
The Nelson Mandela statue is a symbol of peace, freedom, and resilience. It is located in Parliament Square in London and has become a part of the city center. It is not only a tribute to Mandela himself, but also represents the global community's respect for him and faith in peace and justice. This statue reminds people that through unremitting efforts, anything is possible, no matter how great difficulties they face. It also allows the inheritance of Nelson Mandela's legacy and continues to inspire people around the world.