Introduction: A sculpture related to the Civil War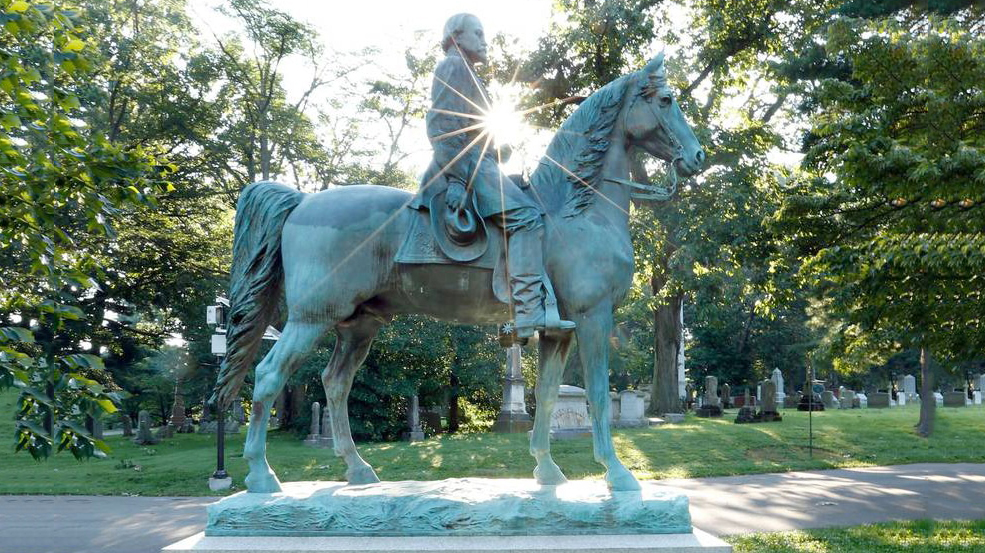 The black bess statue is related to the Civil War. The Civil War (1861-1865) was an important period in American history, involving numerous brave generals and cavalry officers. Among them, John Hunt Morgan was a highly anticipated Confederate general and cavalry officer. However, the reason why his statue received much attention was related to an unusual reason. This statue was created by Italian sculptor Pompeo Copini in 1911, but Copini insisted that "heroes should not ride on mother horses!" Therefore, he subsequently added the necessary "male parts" to the statue.
The Production Process of Black Bess statue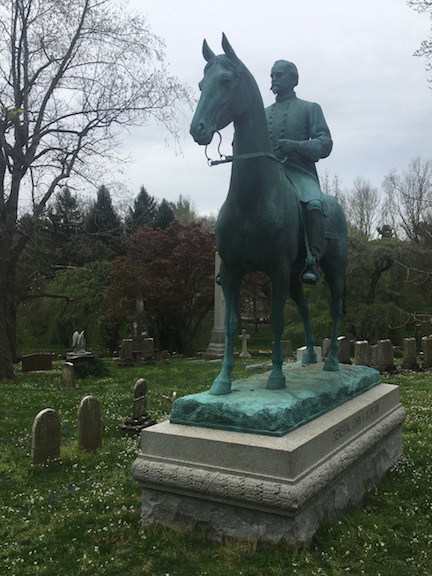 Pompeio Copini was a talented sculptor who permanently engraved the image of John Hunter Morgan on a mare named Black Beth. The production process of this statue is very complex, requiring the sculptor to skillfully capture the details of the horses and cavalry generals to showcase Morgan's majesty and determination. However, surprisingly, Copini firmly believed that male heroes should not ride on the mother horse, so he decided to add "male parts" to black bess to make the statue more in line with social expectations.
Creative Painting for College Students
Located on the campus of the University of Kentucky, this statue has become a creative decoration object for students. Especially, undergraduate students at the University of Kentucky often paint the horses' testicles with the school's blue and white pigments on this statue. This behavior not only increases the popularity of the statue, but also becomes an interesting tradition in campus culture.
The Song of Black Bess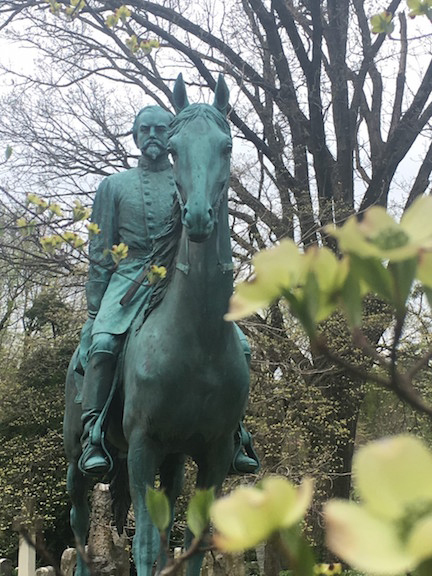 For this statue, there is also a song created by an unknown author named 'Song of Black Bess', with the following lyrics:
So darkness comes to Bluegrass men —
Like darkness o'er them falls —
For well we know gentlemen should show
Respect for a lady's balls.
This song humorously expresses attention to the unusual aspects of this statue, showcasing people's diverse understanding of art and culture.
Migration of Statues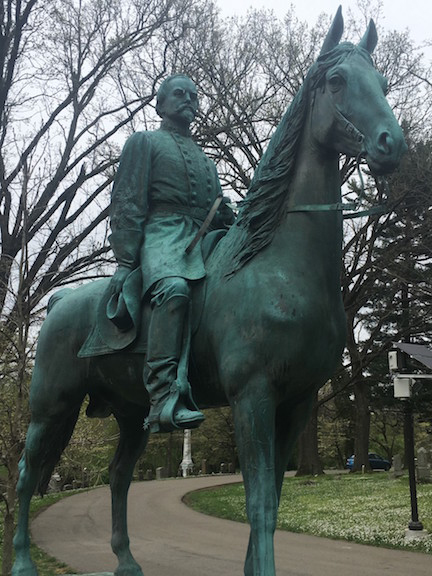 In 2018, this statue was quietly relocated to Lexington Cemetery in Kentucky, under little known circumstances. This cemetery is also the burial place of John Hunter Morgan, and the relocation of the statue has sparked some discussions about cultural heritage and historical landmarks.
Conclusion: A striking statue
The Black Bess Horse sculpture is remarkable for its unusual history and the stories behind it. From the production process of the statue to the decoration of college students, to the creation of songs and ultimately migration, this statue reflects different perspectives and understandings of society towards heroes and art. Anyway, it left a strong mark and became a unique symbol of the Lexington Cemetery in Kentucky.